Architects + Specifiers Toolkit
Giving you peace of mind on and off site.
Fireshield offers fire protection that you can trust, the look you want and the compliance you need, we offer simple to use coating systems for timber and steel substrates installed by Registered Applicators that come with the warranties and technical backup required from the design phase to completion on site.
What sets us apart from the rest is we develop, manufacture, and test our own range of intumescent coatings. We have a leading Fire Engineer, Specifiers, and an Architectural Designer on staff and available to provide advice and documentation for all projects.
Fireshield Specification Support Program.
A consultancy service with a suite of support tools available to specifiers of intumescent coating systems providing independent fire engineering support during the specification process, on-site during application, and after application. Designed to simplify the process and coordinate between architectural + fire + structural disciplines. Click here to learn more.

New Zealand: Fireshield specifications are available on Masterspec, 6734FS for Timber and 6742FS for Steel. Click the Masterpec logo to learn more.
Australia: Ezyspec coming soon!
For technical or specification assistance contact our Technical Director, Blair Rouse on ph: (03) 925 8565 (NZ) or ph:1800 092 097 (AUS)
Timber Substrates:
The Fireshield range of timber intumescent coating systems and WoodSafe impregnated timbers are specifically designed to provide a Group Surface Rating for Building Code compliance in commercial, multi-use, civic projects and many more depending on the Building Code classification.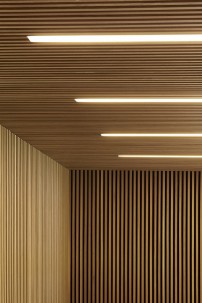 Group surface ratings differ from the requirements for fire resistance (based on charring rates) which are needed for containment and prevention of structural collapse in a fully developed fire. If you have a project that requires a structural fire rating for timber members, contact Fireshield as these require specific design.
Timber Intumescent Coating Systems
Fireshield has three coatings available for internal timber substrates, all three provide a group surface rating up to the maximum required in New Zealand and Australia:
Group 1-S in New Zealand, tested to EN13501-1:2010 and achieves Fire Class B-s1-d0. This is recognised as equivalent to Group 1-S under the NZBC Clause 3.4(a) providing compliance with NZBC C/AS1-C/AS7.
Group 1 in Australia, Codemark Certificate of Conformity CM-30071 providing Group 1 surface rating and compliance with the NCC 2019 CP4 for Class 2-9 Buildings. As of 1st July 2021 NCC 2019 A2.2(4) will come into effect, see below for documentation requirements using the Fireshield CodeMark COC.
The three coating products available are TimberClear, TimberWhite and Timber Whitewash, see the Products Page for a description of each.
Before specifying a Fireshield timber intumescent system there are three prerequisites that must be met in order to be able to achieve a Group 1-S/Group 1 surface rating and all relate to the substrate itself:
It must be a timber-based substrate: it can be solid or made up of lamellas like plywood or made from wood products like strand board or MDF board. It cannot be a fake timber substrate or plastic laminate.
The timber-based substrate must be

>

8mm thick: for example, tongue and groove boards and panels need to be checked to ensure the groove is greater than 8mm.
The timber-based substrate must have a density

>

338 kg/m³ : This density measurement is available on most timber TDS', call if you are unsure and we will be able to help. As an example pine has a density 400 to 450 kg/m³ and hardwoods start at around 600 kg/m³ through to 1100kg/m³.
The Fireshield range of timber intumescent systems are for interior use only, they cannot be used on the exterior of the building envelope, this includes timber soffits.
There are design considerations to bear in mind when specifying internal timber linings, this applies to all coatings not only intumescents:
Have you specified the coating in the correct interior environment, see the product TDS for details.
The timber substrate is detailed to prevent any possible future damage to the timber and the coating, for example finishing the timber short of an adjoining hard floor with the use of negative skirtings.
Check the building Code for exemptions, items that do not need to be coated such as window jambs and door frames.
What finish you would like, clear natural finish in a matt or semi-gloss, a pigmented finish using any colour you want or a whitewash finish perfect for light timbers such as pine.
Australia only: NCC 2019 A2.2(4) came into effect on 1st July 2021. It sets the formal process and documentation requirement for the development of performance solutions.
Using a CodeMark COC simplifies the documentation now required as part of the Performance Solution pathway, when relying on a CodeMark Certificate to demonstrate that a Performance Solution complies with relevant Performance Requirements, a construction practitioner need NOT undertake the process in A2.2(4) again.
If for any relevant Performance Requirements proposed to be met by a Performance Solution that are NOT covered by the CodeMark Certificate, undertake the process in A2.2(4) referencing the CodeMark Certificate and considering the proposed use of the product or system holistically.
Fireshield has a preformatted PBDB report available, email info@fireshieldcoatings.com for a copy.
Fireshield WoodSafe® Treated Timbers
WoodSafe® timbers, are a unique new Group 1-S range of timber products available to the New Zealand market. Our WoodSafe® range uses the latest timber treatment technology not currently available in NZ with a complex industrial process to ensure that the fire properties are sustained for the lifetime of the timber. All products are certified and compliant in New Zealand to a Group 1-S rating, the highest fire rating available for surface linings.
WoodSafe® - Interior is a Group 1-S rated range of interior timbers for use in dry areas.
WoodSafe® - Exterior is a Type A and Group 1-S (NZ) and BAL29 and Group 1 (AUS) rated range of timbers for use in exterior and wet interior areas.

The advantages of WoodSafe® impregnated timbers.
Timber species and profiles available from major timber suppliers in New Zealand such as Hermpac.

Looks no different from untreated timber.

Wet areas, outdoors and interiors.

Lasts the life time of the timber.

100% off site treatment.

Does not leach.

Can be coated with oils and stains from NZ's leading paint manufacturers.

Environmentally sustainable products and processes.
Steel Substrates:
Fireshield has water-based and solvent-based intumescent steel products for 30, 60, 90- and 120-minutes protection. Steel coatings are firstly divided into:
Interior use
Exterior use
Corrosion zones are the next consideration, these come from BS EN ISO 12944-2. The corrosion zones are available online and are categorized as C1 through to C5/CX interior and Exterior. For example C1 Interior is for heated buildings with clean atmospheres, e.g. offices, shops, schools, hotels and C5 interior are buildings or areas with almost permanent condensation and high pollution.
The three products available are Steel 1001, Steel 1002 and SQ476, see the Products Page for a description of each and the Technical Documentation.
Consult the product TDS for the correct product for your corrosion zone, we have a system available from C1 right through to C5 exterior.
Fireshield steel intumescents can be used over a variety of approved primers from different manufacturers, click here for a full list. We also have full Fireshield systems available with primers and topcoats specified, contact Fireshield for more detail.
Fireshield has completed testing of timber strapping + plasterboard linings fixed directly to hollow and open steel sections (beams and columns), contact us to access a copy of the report.
We have recently completed testing which allows Steel 1001 and Steel 1002 to have timber and plasterboard attached directly to the coated surface, for a copy of the cladding study click the image below and we will be in touch.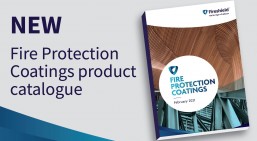 Compliance is at the core of what we do because this is what saves lives, and all Fireshield timber and steel intumescent products have full building code compliance in both New Zealand and Australia.
Here at Fireshield, we are involved in the development, manufacture, all fire testing and compliance certification for all of our products.
See each of the individual product TDS' for the full country-specific compliance pathway for each product.
Australia only: see the Codemark Certificate in the documents section, NCC 2019 A2.2(4) came into effect on 1st July 2021. It sets a formal process and documentation requirement for the development of performance solutions. Using the Fireshield CodeMark simplifies the documentation now required as part of the Performance Solution pathway, Fireshield has a preformatted report available email info@fireshieldcoatings.com for a copy.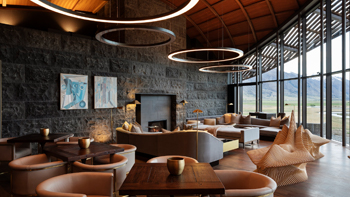 Click here to see the Fireshield range of Structural Steel Fire Rating Solutions


Why Fireshield?
Fireshield steel systems can be specified using primers and top coats from all the major paint manufacturers around the globe, in New Zealand and Australia. All primers and top coats must be approved by Fireshield for use with our intumescent products to produce a warrantable, compliant system, see our approved lists in the documents section.
Fireshield Steel 1001 and Steel 1002 coatings are the only intumescent products available in New Zealand and Australia with Declare Status and are Red List Free, this gives you an environmentally friendly coating option for 30 to 120-minute protection for interior steel.
What is Declare? Declare provides a free and simple database of the healthiest products on the market. The transparency labels were created from the need of Living Building Challenge project teams who must meet stringent materials requirements within the worlds most rigorous building performance standard. Check out the Living Future Institute Australia and in New Zealand
Steel 1001 is one of the only intumescent products available with 60 mins FRR that can be used in conjunction with timber strapping directly attached to the coated steel member thanks to our testing laboratory. The ability to attach timber to the coated steel removes any confusion on site for the Contractor, see our Cladding Study in the documents section.
Fireshield SQ476 is our single pack solvent option that can be used as a complete Fireshield warranted exterior system for structural steel. This must be ordered specifically for your project to ensure we have the topcoat colour you want for your project. SQ476 can also be used for interior steel, its fibre free, smooth finish is designed for exposed steel sections that require up to 120-minute FRR protection, it can be top-coated any colour.