WoodSafe™-Interior
Fire rated timber solution- Interior use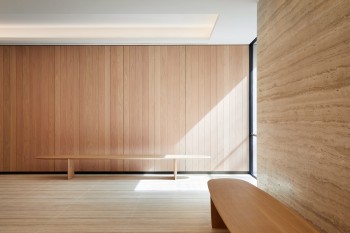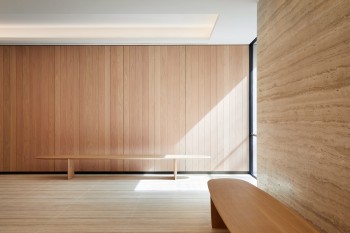 Substrate | Timber boards, battens and panels (NZ ONLY)
Surface Rating | Group 1-S
Substrate Thickness | Various
Substrate Density | Various
---
WoodSafe™-Interior is an off site treatment with a certified Group 1-S rating to timber and is for use in dry areas only. It can be coated with any stains or oils from leading paint manufacturers.
DESCRIPTION
Fireshield WoodSafe™-Interior is a factory-applied fire-rated solution used to impregnate timber boards, battens, and plywood sheets in all profiles and many species to provide fully compliant fire-rated timber.
The fire treatment does not leach from the timber like some impregnation solutions.
The durability of the timber is increased.
There is no visible difference between treated and untreated timber.
WoodSafe™-Interior is only available in NZ, for certified BAL-29 and Group-1 systems for Australia please use WoodSafe™-Exterior
To request a sample or for more detailed information including specifications please click the image below and we will be in touch.
RECOMMENDED USE
WoodSafe™-Interior treated timbers are for interior / dry environments and are certified to achieve a Group 1-S rating.
WoodSafe™-Interior treated timbers can be used:
As timber battens and fins, wall and ceiling linings.
In dry internal environments with relative humidity <75%.
Use WoodSafe™-Exterior for:
Exterior use.
Internal areas with humidity >75%.
Internal wet areas such as pool environments.
CERTIFICATION
All profiles and species treated with WoodSafe™-Interior are:
Tested to EN13501-1:2010 and achieves Fire Class B-s1-d0. This is recognised as equivalent to Group 1-S under the NZBC Clause 3.4(a) providing compliance with NZBC C/AS1-C/AS7.
TIMBER SPECIES & PROFILES
This revolutionary new Fireshield system is available in the following timber species direct from Fireshield or via major Timber Merchants in any profile or plywood panel:
Pine
Thermally modified Pine
Western Red Cedar
Poplar
Birch
Maple
Siberian Larch
American White Oak
More species available, please contact Fireshield for more information.
COATINGS
WoodSafe™-Interior for interiors can be coated with stains, penetrating oils, paints, polyurethanes, and varnishes from all leading paint Manufacturers. Contact Fireshield for a full list.
SUSTAINABILITY
All WoodSafe™-Interior timber products are certified sustainable by FSC and PEFC. Final certification for each timber species will accompany each order.
WARRANTY
The fire protection treatment is maintenance free and will last the lifetime of the timber when stored, installed and maintained in accordance with the WoodSafe technical documents.