FRONTWOOD PANEL
WOODSAFE Impregnated timber panels.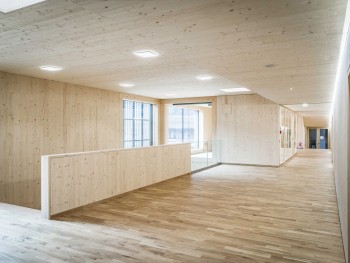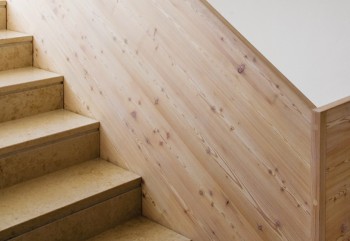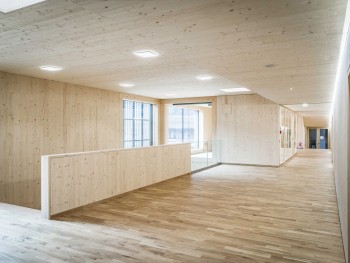 Substrate | Various, see TDS
Surface Rating | Group 1-S / Group 1
Substrate Thickness | Various
Substrate Density | Various
---
Fireshield Frontwood Panel is an off site timber CLT style panel treated with WOODSAFE Interior and provides a certified Group 1-S/Group 1 rating and is for use in dry areas only. It can be stained or oiled any colour if required.
Characteristics:
Fire rated impregnated timber panels.

Environmentally friendly with zero halogens, zero VOC.

Simple off-site treatment.

CLT style panels, 14 to 52mm thick.

Advantages:
Treatment invisible to the eye.

Simple clip fixing system available.

Timber can be stained any decorative colour or oiled.

Treated timber delivered to site ready to install.

Not an ammonium sulphate system, no leaching, no white residue.
At A Glance
| | |
| --- | --- |
| Type | Fire-rated polymeric impregnation system. |
| Fire Protection | Group 1-S /Group 1. |
| Timber Species | See TDS (Pine, Poplar etc) |
| VOC | Zero grams/litre |
| Environmental | Zero Halogens |
| Install Location | Interior C1 - C2 |

Specifications:
Masterspec section 5124FW
or contact Fireshield direct for assistance.
Compliance:
Group 1-S solution in New Zealand fully compliant with the New Zealand Building Code Clause 3.4(a) complying with C/AS2-C/AS6.

Group 1 solution in Australia fully compliant with the National Construction Code 2019 Amendment 1, C1.10 for Class 2-9 Buildings.
For more details about installation, environmental conditions and timber substrates go to the Technical or Applicators Portal.
Related Products:
Click on the image to go to the page